Welcome to the third collaborative International Summit on combatting Human Trafficking
Hidden away beneath everyday aspects of our work and home lives are subtle clues to the dark, exploitative "industry" that is human trafficking and slavery.

Whether it's those super cheap cotton tee-shirts or shrimp going for a song, many of those caught up in their production are working for slave wages. Or worse, are actually slaves tricked in to a life of long hours for little or no pay, their dreams of a better life callously betrayed.

But you can help. Join us for "Breaking the Chains", the third pillar of a four-part program to build the world's first International Resource and Coordination Centre to combat Human Trafficking. We plan to make a major announcement at the 2015 Summit in Los Angeles, CA, USA detailing the Centre's legal and practical operations.

This Summit is unlike any other. A hugely stimulating, invigorating and connected international collaborative Summit aimed at promoting best practice and cross-border collaboration in the ongoing, global fight to end human trafficking.
This year, with renowned speakers and partners drawn from the worlds of business, media, law enforcement, human rights advocacy and academia, we'll bring our focus to supply chain integrity featuring information-packed presentations given by subject experts from north America, mainland Europe and South Asia.

We'll share the latest, cutting-edge academic developments involving new technologies such as the role of Rapid DNA in human trafficking investigations. We'll highlight ways in which business and consumers alike can minimize opportunities for criminal gangs of traffickers to profit from international supply chains. And we'll feature practical examination of the FBI's role vis a vis human trafficking within supply chains, and the impact of those investigations within the agency's operational remit.
Phases One and Two (Summit 2013 in Ottawa, Canada) established the blueprint for the International Resource and Coordination Centre, while attendees at Phase Three (Summit 2014 in Charlestown, W Va, USA) helped forge its physical and operational requirements, as well as the mandate for this ground-breaking international Resource Centre. Volunteer Gap Action Teams (GAT) continue to work diligently on key areas including research, information management, funding, communications and optimum structure.
Highlights video created by AMU - our 2014 Summit host

With another packed three-day program, we urge you to join us in Los Angeles in November 2015 and contribute your expertise.
Check back frequently as we add more speakers and partners to the agenda. In the interim, why not join the conversation on our Together Let's Stop Traffick knowledge network on LinkedIn or follow us @letsstopHT.

We'd love to welcome you to the team making thiis important mission a reality.


Kim Derry
Co-Chair
International Police
Training Institute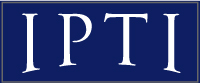 "Together Let's Stop Traffick' is a collaborative anti-Human Trafficking initiative led by the IPTI (International Police Training Institute), and supported by the FBI NAA (National Academy Associates)