2015

The 2015 Summit will again be a collaborative, international working conference and will emulate the successful format of the 2013 and 2014 Summits through its energised sharing of information and best practices.

2015 will focus on supply chain integrity, and responsibility and impact of business, governments aand the law around the globe.
CLICK ON AN IMAGE TO READ THE SPEAKER'S BIO
(In order of appearance)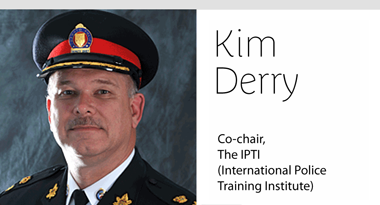 Kim Derry, Co-chair, The IPTI (The International Police Training Institute); FBINAA Past President; Deputy Chief (Ret), Toronto Police Service
Chief Derry joined the Toronto Police Service in 1973 and as Deputy Chief was in charge of Divisional Policing Command where he was responsible for 4,000 uniform officers assigned to the 17 Policing Divisions throughout the City of Toronto.
He holds a Certificate in Criminal Justice and Administration from Quantico–FBI Academy, University of Virginia and a Certificate in Police Leadership Program from the University of Toronto, Rotman School of Business Management. In 1994 he was awarded the Canadian Police Exemplary Service Medal for Meritorious Service to Policing and in 2002 was awarded the Chief of Police Award for Community Service.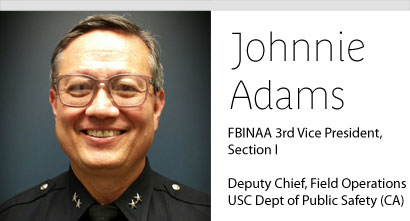 Johnnie Adams FBINAA 3rd Vice President, Section 1. He is currently the Deputy Chief of Operations at the University of Southern California (USC) Department of Public Safety. Prior to this, he worked across town as a Captain in charge of the Administrative Bureau for the UCLA Police Department. Deputy Chief Adams started with the UCLA Police Department in 1983 while a student at UCLA and upon graduation attended the Los Angeles County Sheriff's Academy. He started in the Patrol Division and was promoted to Field Training Officer after two years and subsequently assigned to the Detective Division where he worked Narcotics, High Tech Crimes and Major Case Investigations.

In 1995 he was promoted to Sergeant and worked as the Patrol Watch Commander and as the Unit Manager of the Community Service Officers Program. In 1999 he was promoted to Lieutenant and was assigned to the Support Operations Bureau where he was responsible for overseeing most of the civilian personnel in the Department. In 2005 he was promoted to Captain and worked as the Patrol/Investigative Bureau commander where he coordinated the Universities response to the threat posed by the Animal Rights Extremists. In 2010 Deputy Chief Adams moved to the Administrative Bureau to oversee the Communications Bureau, Records, Hiring, Training and Backgrounds, Professional Standards and Information Technology. He is still active with planning and consulting on Animal Extremist issues working closely with local and federal agencies.
Leif Coorlim is an award-winning journalist and editorial director of the CNN Freedom Project. As senior producer for CNN International's Special Projects unit, Coorlim is based at the network's global headquarters in Atlanta and produces feature programs and documentaries.

The CNN Freedom Project is a network-wide campaign that aims to shine a light on the horrors of modern-day slavery and amplify the voices of both the victims and the many dedicated workers fighting to end this global issue. Coorlim has produced a number of documentaries on human trafficking for CNNI's World's Untold Stories strand including "Innocence for Sale", which won a 2010 CINE Golden Eagle Award, and "Trafficked in Plain Sight." His expertise on the subject – and passionate storytelling – helps drive this unprecedented campaign across all of CNN's platforms.
Since joining CNN in 2008, Coorlim has crisscrossed the globe producing documentaries and specials for the network such as "Be the Change"; "Going Green"; "Mirador: The Forgotten City"; "Witness to War"; "Sumatra: Paradise Lost?"; and the "CNN/YouTube Debate on Climate Change" at the 2009 COP15 climate conference in Copenhagen. He also produced content for Impact Your World, CNN's initiative that empowers its global audience to take action and make a difference in response to stories they see.
Peter Vonk Advisor Investigation Support at Inspectorate SZW, (The Netherlands)

Lawyer Peter Vonk is a specialist in combatting human trafficking for labour exploitation, law enforcement policy, social security and labour laws, and migration issues.

He is a senior level adviser providing legal and strategic advice, with particular emphasis on human trafficking, actively supporting the investigations and operational teams based at Inspectorate SZW, Investigation Department, The Hague.

The team operates under the direction of the Public Prosecution Service, and investigates fraud, exploitation and organised crime within the supply and income chain. Their remit spans employment exploitation, human trafficking and large-scale social security fraud.

Peter has authored and jointly authored several publications including "European efforts in combating human trafficking for the purpose of Labour Exploitation"; "On milestones, migration, Member States and mutual assistance", and "Combating trafficking in human beings for Labour Exploitation".

He has also conducted training sessions in The Netherlands, Croatia, Hungary and Bulgaria and presented internationally in Budapest, The Hague, Sofia, Tilburg and Zagreb.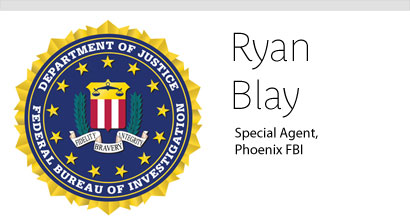 Ryan Blay SSA FBI – Human trafficking within supply chains, and the impact of those investigations within the purview of the FBI

Bio to come.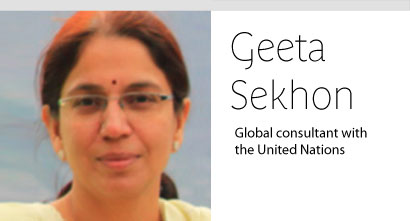 Dr Geeta Sekhon Global Consultant with the United Nations
Dr. Geeta Sekhon is a legal professional from India specializing in Rights of Children and Human Trafficking. She has earlier been an officer with the Indian Navy and an academician. Since 2007, Geeta is a global Consultant with the UN with extensive professional experience in the South Asia and South East Asia. She has worked with several UN agencies and authored multiple research reports and training manuals on human trafficking, child sexual exploitation, and juvenile justice; and conducted training programmes as a Master Trainer for police officers, public prosecutors and judicial officers in these three areas.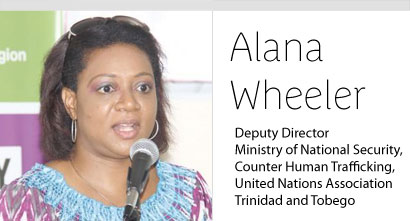 Alana Wheeler Deputy Director - Counter Trafficking Unit (CTU) - Ministry of National Security - Republic of Trinidad and Tobago.
As Deputy Director, Ministry of National Security, Trinidad and Tobago, Alana Wheeler plays a pivotal role in developing the security sector throughout the Caribbean region through facilitating and encouraging dialogue and discourse between academics, civil society and policy makers in order to facilitate evidence-based national security policies.

She has extensive research and facilitation expertise in the areas of Human Trafficking as it applies to the Caribbean and Latin America, as well as in International Development, and Citizen and International Security.

She is a recognized authority on Terrorism and Counter Terrorism, Cyber Security, Energy and Security, Illicit Drug Trafficking, Intelligence Research and Analysis, Counter Intelligence Research and Analysis, and Crime Prevention with Civil Society Organizations as these pertain to the Caribbean.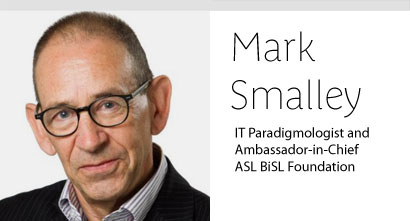 Mark Smalley IT Paradignologist
Mark Smalley is Ambassador-in-Chief at the not-for-profit, vendor-independent ASL BiSL Foundation and is a self-employed IT Management Consultant at Smalley.IT. Mark specializes in Application Lifecycle Management and IT Governance. He is a popular speaker at international conferences, where he has reached out to thousands of IT professionals.
Since 2000, Julia Perkins has worked with the Florida-based Coalition of Immokalee Workers (CIW), a community organization with over 6,000 immigrant worker members which has received numerous international awards and aided in the prosecution by the US Department of Justice of six slavery operations and the liberation of over 1,000 workers.
Skilled in handling victims' issues including interviewing, immediate needs and interpretation, Ms. Perkins coordinates the CIW's Workers' Rights Education program, represents the CIW as part of the Freedom Network, USA, has collaborated with Florida's Statewide Human Trafficking Task Force and serves on the Collier County [FL] Coalition Against Human Trafficking.
Ms. Perkins testified at the 2011 hearing convened by the United Nations Special Rapporteur on Violence Against Women, contributed to the National Sheriff Association's Roundtable's report "Enhancing Community Policing with Immigrant Populations" and was keynote speaker for the 2008 National Farmworker Health Conference in Puerto Rico. She worked extensively on US vs. Navarrete (2008), a violent slavery case involving workers held against their will in Florida and the Carolinas, and has served multiple times as liaison between immigrant victims of crime and local sheriffs' departments. She has also worked extensively as a health educator conducting outreach to labor camps in farming towns along the East Coast from New Jersey to the Carolinas to Florida.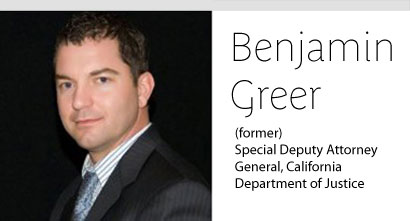 Benjamin Greer is an expert in legislative consultation and legal analysis, with particular focus on assisting Governments to enhance anti-trafficking laws to protect vulnerable populations, identify survivors and prosecute traffickers.
Ben and his team have designed and improved asset forfeiture laws in California to effectively dismantle trafficking networks, as well as educating courts and prosecuting agencies on the unique challenges of calculating restitution and bail. He also advises on the legal requirements for T-Visa applicants suffering from mental health trauma.
They have recently increased their focus on supply chain transparency, application of sexually violent predator (SVP) laws and tribal law enforcement prosecutions involving trafficking of American First Nations victims. Ben also advises coalition groups seeking to abolish slavery and human trafficking, and has served as Special Deputy Attorney General for the California Department of Justice where he co-chaired the Attorney General's Human Trafficking Work Group.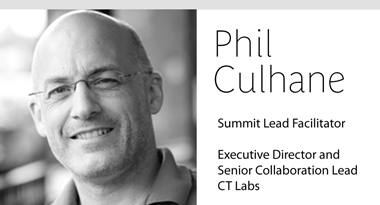 Phil Culhane is the Executive Director of CT Labs, an Ottawa-based consultancy focused on outcomes-oriented facilitation based on complex collaboration. Phil is a Senior Collaboration Lead within the consultancy, and designs and delivers key strategic engagements.
Phil's particular area of fascination is around enabling human systems to function more effectively. For the past 12 years, Phil has been working to develop tools, techniques and processes as a part of a larger methodology that enables breakthrough thinking, open collaboration and lasting cultural change within complex human systems. Phil applies an outcome-driven approach that engages leadership and broad stakeholder groups to enable both incremental and fundamental change.
Phil's work is sector-neutral, and has been applied successfully in numerous engagements across Canada and the USA. He has worked with all levels of the public sector (Federal/Provincial/State/Municipal) – often at the same time. He also has worked with very large health care systems – individual hospitals, regions, provinces, states and national health care bodies have been fascinating clients.Phil has brokered private sector as well as private/public partnerships. He has also worked with utilities (communications, energy) as well as universities.
ACADEMIC & PRACTITIONER RESEARCH PRESENTERS:
Celia Williamson PhD. founded the first anti-trafficking program in Ohio in 1993. Williamson also founded the annual International Human Trafficking & Social Justice Conference in 2004 and the Lucas County Human Trafficking Coalition. She chairs the Research & Analysis Subcommittee for the Ohio Attorney General's Human Trafficking Commission, and is an Editorial Manager for the Journal of Human Trafficking and Director of the Human Trafficking and Social Justice Institute.
Richard S.W. Menzi, Esq. Legislative Counsel, Crime Stoppers of the United States of America. Richard Menzi founded Practical Solutions to Trafficking in 2013, he also drafted sections of the Justice for Victims of Trafficking Act of 2015 that created a statutory authority to support enhanced deterrence collaborations without taxing FBI Field Office resources. A graduate of NYU and Georgetown University Law Center in Washington, D.C., Menzi has experience in criminal prosecution on both the local and federal levels as well as the U.S. House Judiciary Committee. His anti-trafficking work was inspired by his encounters with labor trafficking while working in Beijing and as part of the September 11th Fund's Ongoing Recovery Program in New York. He is a member of the New York State Bar.
Timothy M. Palmbach Chair & Professor Forensic Science Department University of New Haven. Timothy Palmbach joined the faculty in 2004. He has been associated with the faculty of the University since 1984 and is Executive Director of the Henry C. Lee Institute of Forensic Science. In his role with the Lee Institute he has provided capacity building and training to law enforcement personnel throughout the world. Prior to his tenure at University of New Haven, Timothy Palmbach was a Major in the Connecticut State Police where he was the Commanding Officer/Director for the Division of Scientific Services, Department of Public Safety. Since 2013 Professor Palmbach has been engaged with the implementation of advanced forensic investigative methods in the war against trafficking in persons (TIP) and related issues such as counter terrorism.
Jeff Blom is a retired law enforcement professional with over nine years of international and domestic human trafficking investigation experience. He has worked in over 23 countries, conducting investigations, training and supporting the local police and working with local NGOs. He is an internationally published author on the subject of human trafficking and interventions, lecturing on the topic at various Universities around the world and at International Law Enforcement Conferences. Mr. Blom works with local authorities to build and implement proactive strategies to combat trafficking in persons and supports them with training and analytical support.
Rochelle L. Dalla, Ph.D., CFLE is Professor in the department of Child, Youth and Family Studies at the University of Nebraska-Lincoln and Editor of the Journal of Human Trafficking. Her research focuses on marginalized and difficult-to-access female populations, with specific attention devoted to the commercial sex industry, and in particular street-level prostitution and human trafficking for purposes of sexual exploitation. She has published five books—four as editor—including a two-volume set examining prostitution and sex trafficking around the world (Global Perspectives on Prostitution and Sex Trafficking). Additionally, she has been the guest editor of journals and published more than 30 peer reviewed manuscripts. Dr. Dalla has presented her work extensively, in the United States and abroad, and is the recipient of numerous research and teaching related honors and awards.
Lieutenant Michael Fairweather is a 22 year veteran with the Pequannock Police Department in the State of New Jersey within the United States of America. He has worked in various positions including Uniformed Patrol, Criminal Investigations, Undercover Operations and Administrative Duties. He has worked nearly all types of criminal investigations with various Local, County, State and Federal law enforcement organizations. He holds a Bachelor's Degree in Criminal Justice from Columbia Southern University, a Master's Degree in Human Resource Management from Seton Hall University and is currently working on his Doctorate in Education at Seton Hall University. Lieutenant Fairweather is also a nationally Certified Public Manager and an Accredited Command Executive through the New Jersey State Chiefs of Police Association. He is currently assigned to the Pequannock Detective Bureau.
__________________________________